What is Pattern Imprinted Concrete?
The driveways that are pattern imprinted concrete (or stamped concrete) are relatively new. Concrete is poured onto a sub-base instead of individual blocks. The concrete is then coated with a colour and a hardener.
A patterned mat has been applied to the concrete wet concrete in order to create the desired look. There are many designs to choose from, such as Ashlar and Brickwork or Textured stones. PIC's purpose is to make concrete look more appealing by using another material.
For homeowners who are looking for a low-cost driveway surface, pattern imprinted concrete is a good choice. For every type of natural paving, such as setts or other paving, there is an imprinted concrete that matches the pattern.
You can make basket weave patterns more interesting by adding borders to it, adding a central feature, or using different colors.
It is an excellent alternative to brick pavers and costs less than a block driveway.
Concrete driveways imprinted with concrete can last for up to 10 year. This involves pouring a single layer on top of a base. It's quick, easy, affordable.
It provides two levels strength and integrity because it is built on a reinforced base, usually fibre-mesh. This reduces the risk of movement and sinking.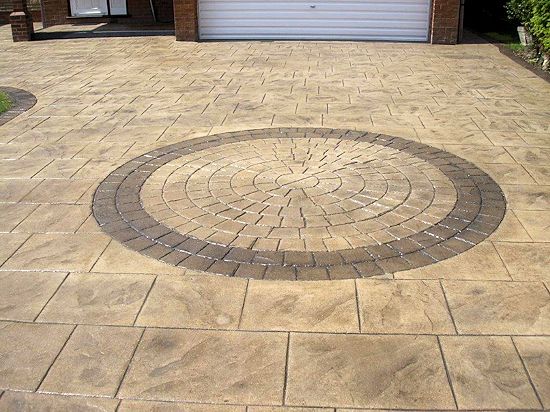 Stamped Concrete Maintenance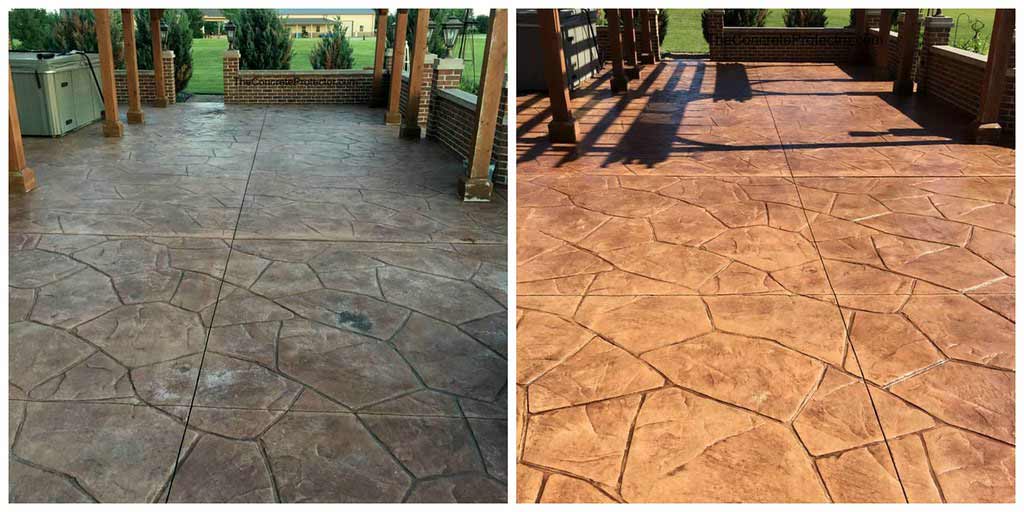 Pattern imprinted concrete is very easy to maintain once it has been installed. Other than cleaning up to maintain its appearance, however, it requires little maintenance. Even though it might still require sealing every few years it is not labour-intensive. It will also save you money over the long term as it is much less likely to get damaged or tarnished.
To prevent undergrowth and weeds from breaking through, silicone sealant should be used to seal any joints. Silicone fillers are available in a variety of colours. Choose the one that suits your concrete pattern.
The reason that pattern imprinted concrete driveways are more expensive than tarmac per sq metre is because they take longer. Standard tarmac driveways can be completed in two days. However, imprinted driveways take at least three to four days. Therefore, labour costs will be higher.
Many factors can influence the final price, including the size of the property, the location, the amount of waste removed, and the number tradesmen.
A stamped concrete driveway with decorative stamping is a great way to stand out from the rest. While kerb appeal will be enhanced by the combination of pattern, colour accents, and clean lines, it is easy to maintain.
Patterned concrete can be cheaper than natural stone alternatives. However, it is also easier to maintain and will last many years if installed correctly.