Concrete Drives Mansfield
Here in Mansfield we are prepared to do everything it takes to make sure that you get a great concrete job every single time you call us. We have been able to grow a solid reputation in the local area because of our consistency, our good prices, and our incredible customer service skills from the start to the finish of any service we do. Because of all that, we are very happy to have you here on this service page and we hope that by the end of reading through the information, you are ready to book a concrete service with us.
The thing about driveways is that they are the first thing people see when they encounter your home. This means that if you want to make sure that you are making a good impression, there aren't many places that are better than your driveway to invest in. We have been operating driveway services for a long time now, and we will continue to do so for as long as there is a demand. If you want to become the envy of all of your friends and neighbours, then get in touch with us today and you would love to organise a free inspection before the work gets done.
The first thing we help our customers with in this area is picking materials. There are many to choose from, and we specialise in every type of concrete. We can put a pathway down with a stamped effect, a polish finish, whatever else it is that you want. Imagine the faces of people coming round to visit your house after they see the beautiful pathway or driveway with a beautiful finish that is customised to your tastes. We think that this is a great service because it takes into account what you think.
While we operate both of these services because we are in the business of improving the quality of life of our customers, it cannot be denied that we also recognise the business potential of this kind of service. If you are about to move house, or you are looking to increase the value of your home over time, then a great concrete driveway or pathway job is sure to give you that financial boost that you desire. If we are talking about driveways, then here we are likely referring to something called curb appeal. This refers to the look of your home when someone is standing on the pathway admiring your home.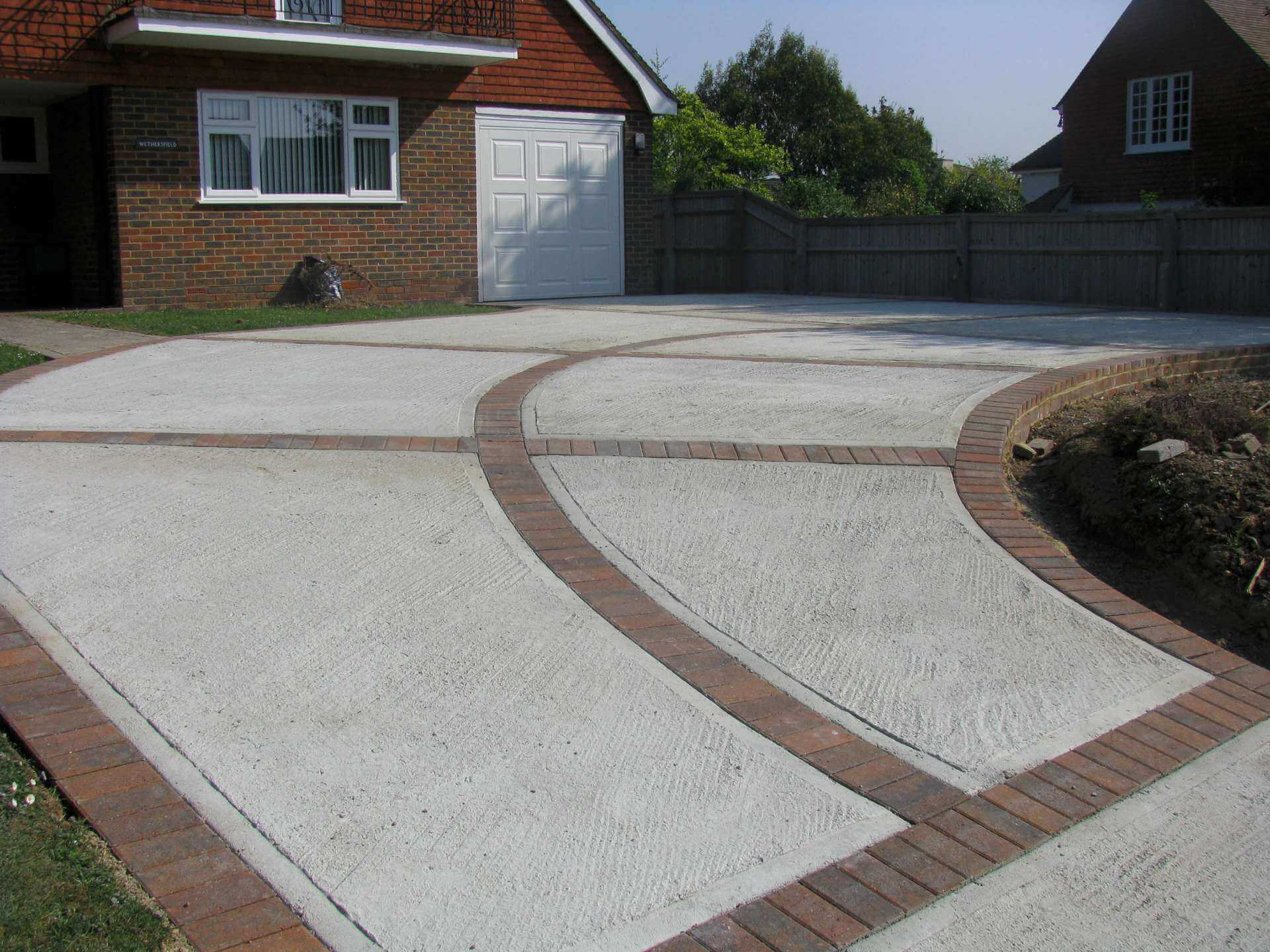 Advantages of Building Concrete Driveways At Home
Part of your home improvement plans is the construction of driveways. It is an important aspect of every house because they provide safety and of course convenience for driving. There are different kinds of building materials used in the construction of driveways and one of which is concrete. Most, if not all, prefer to use concrete because of the benefits that it can offer to you. Here are the major advantages when creating driveways made from concrete.
First of all, concrete driveways are of good quality and they are proven to be durable. They can reach to about 20 years and more especially when constructed appropriately. It can withstand even any type of weather conditions. This gives you assurance of a comfortable driving experience especially when you are off to work or you need to get your kids to school. Durability and quality must be considered when planning to make a new construction for your home.
Because it can create good quality home driveways, it can save you from certain costs like maintenance and repair. It is a wise choice to invest your money into something long-lasting and of course the one which will offer you a lot of advantages. This is just like the way you buy stun gun for personal use. You would look for something with good quality and at the same time cost-effective. This assures you that you have invested on something worthy of its costs.
Maintenance is not really a major problem at all because the building of driveways using concrete does not require any re-sealing or resurfacing procedures. Its being compact allows it to prevent from forming holes. Aside from that, the smooth finish of the construction allows easy removal of snow during the winter season. The surface makes the snow plow move efficiently to clear the way from the formation of snow piles.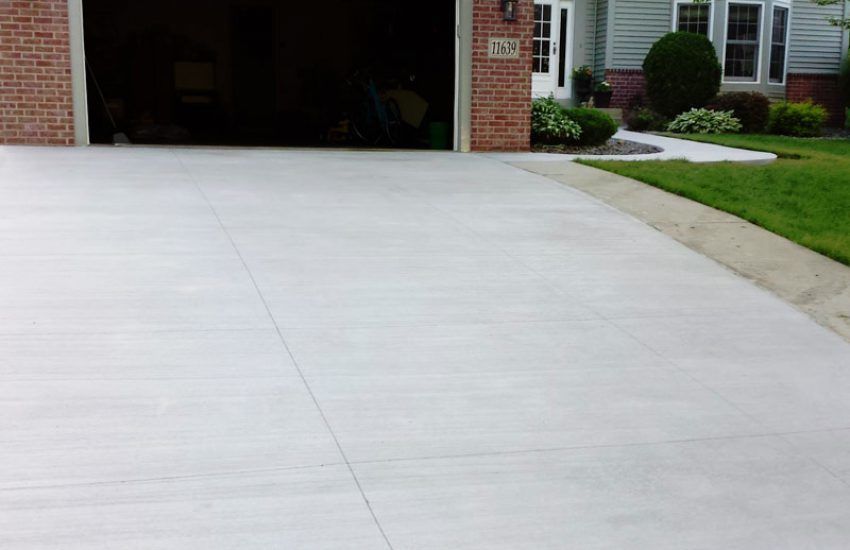 In addition, one of its great advantages is that you get to choose different designs and colors to make your driveway more appealing. It can add to beauty and value of your home. Concrete is like self-defense products that can come in different designs.
There are cell phone stun guns and a lot more suited to the taste of the owner. When it comes to your driveways, you have the chance to make it more attractive especially when made form concrete.
Lastly and more importantly, it promotes safety in driving. Home driveways made from concrete are made to be non-skid so there is a lesser chance for accidents like vehicular slips. Even during wet rainy days, you are not only comfortable when driving but you also feel safe as you move in a concrete driveway.
These are the advantages that you will experience when you use concrete as a building material for the construction of your driveways at home. It is durable, cost-effective, low maintenance material, comes in variety of designs and most of all it fosters safety. These are everything that you need when it comes to home improvement construction especially on making paths for driving.
Positive Features of the Decorative Concrete Driveways
A concrete driveway offers a perfect alternative to the asphalt-based surface. Much like asphalt, a plain concrete driveway isn't that appealing to the eye. A concrete drive is typically grey while an asphalt drive is often black. If any homeowner wishes to move away from these plain colors, the option is there to use decorative concrete driveways.
A decorative surface can be stained, painted, textured or given an intricate pattern. Also, in the same way as any concrete driveway, this surface will be highly durable and cost-effective. A decorative drive is effective at increasing the kerb appeal of property while also increasing the potential marketable value of a property.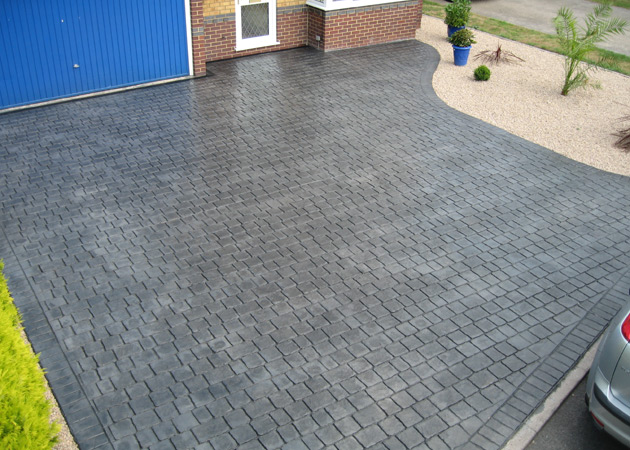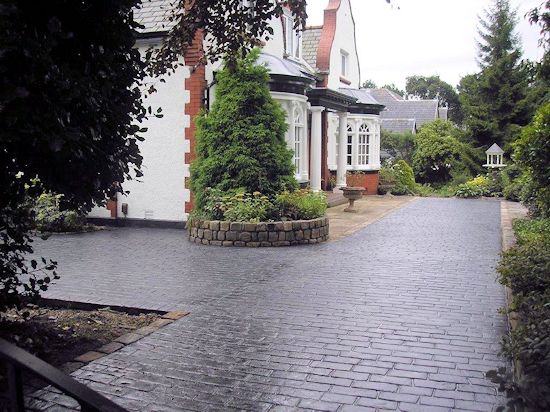 A main benefit to the concrete based driveway is its long-term durability. Concrete is typically made up of sand, rock, cement and water.
A ready mixed supply might even come with a range of waste by-products. A well laid concrete drive or pathway has the potential to last up to 25 years if maintained to a high standard.
This surface material is also highly resilient and can be installed in either harsh or mild climates without needing to be concerned that it might deteriorate in the short-term.
If you wish to avoid a plain-looking drive, it is possible to create a unique look by having the concrete stamped in such a way that it effectively emulates other materials. Providing that this practice is done to a professional standard, the result could see a drive looking much like slate, tile, brick, stone or flagstone. Creating an elaborate design will of course increase the installation cost, but you will certainly be left a high quality and appealing driveway.
An alternative option to improve the appearance can be to add pebbles into the top layer of the still wet cement. This will leave the pebbles partly exposed which give a quite appealing dimensional effect. Patterns might also be included by saw cutting the uppermost layer of the cement, which can allow you to create any design of your choosing.
Color is another option to increase the appearance of a driveway at the front of a property. A color is either dusted or mixed in to the basic cement to make sure an even consistency is created. Common colors often include cobblestone, tile red, terracotta, gold, and taupe. Adding in the color is such a simple and straightforward process, and is now becoming a very common practice.