STUNNING TARMAC DRIVEWAYS MANSFIELD
Are you looking to extend your driveway? Perhaps you want to make it larger? We have been laying tough, hardwearing Tarmac Driveways in Mansfield for the past 25 years and we have a 10 year guarantee with our work. Unlike other driveway companies, we do not ask for any payments upfront.?This means we are low risk because you only pay us when you are 100% satisfied with our work.
Tarmac is a very popular surfacing option for sprucing up that tired drive. It combines hard stone with a bitumen compound that binds the stone creating a hard wearing impermeable surface.
The great thing about new tarmac driveways are that they give a lovely, uniformed, traditional finish. They also provide for a hard wearing, scuff resistant surface that requires very little maintenance to keep it looking smart. Tarmac is also resistant to puddling and surface water and hard weather frost and sun. Perfect for an all weather driveway.
There have been lots of advances in tarmac driveway products meaning you can now get various colours and stone types, enabling you to get the driveway look you want. When finished with nice, decorative edging, tarmac can give you a distinctive look to your home. There are also a number of alternatives to the bonding compounds used to tie the stone together.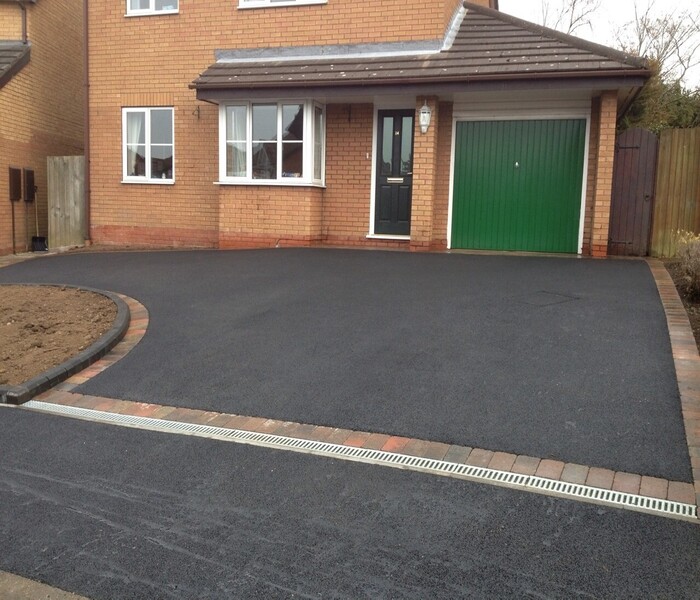 Why Choose Tarmac Driveways?
Drives are not only functional and useful to a property but they can also improve the aesthetic appeal of a property by accentuating the outdoor space. They need to be durable as well as attractive and safe as well as resistant to weather and climatic conditions. For these reasons, Tarmac driveways remain one of the most popular options when it comes to improving the exterior of a property.
Tarmac is a strong and durable material. It can last for decades when installed properly and has minimal maintenance requirements. This not only means that it will cost less over the years but will also require less work so offers carefree ownership. Tarmac is also well designed so that it can take the weight of cars and can be driven on regularly without fear of the driveway sinking or becoming damaged.
Affordable And Attractive
Despite being one of the most reasonably priced of driving materials, Tarmac can also be made to look highly attractive and is a flexible material while being installed. This means that a Tarmac driveway can be created to match the look and the design of any house. As well as driveways it's possible to create good looking and long lasting walkways, footpaths, and even car parks. Decorative Tarmac driveways can add value to a property while also proving very functional.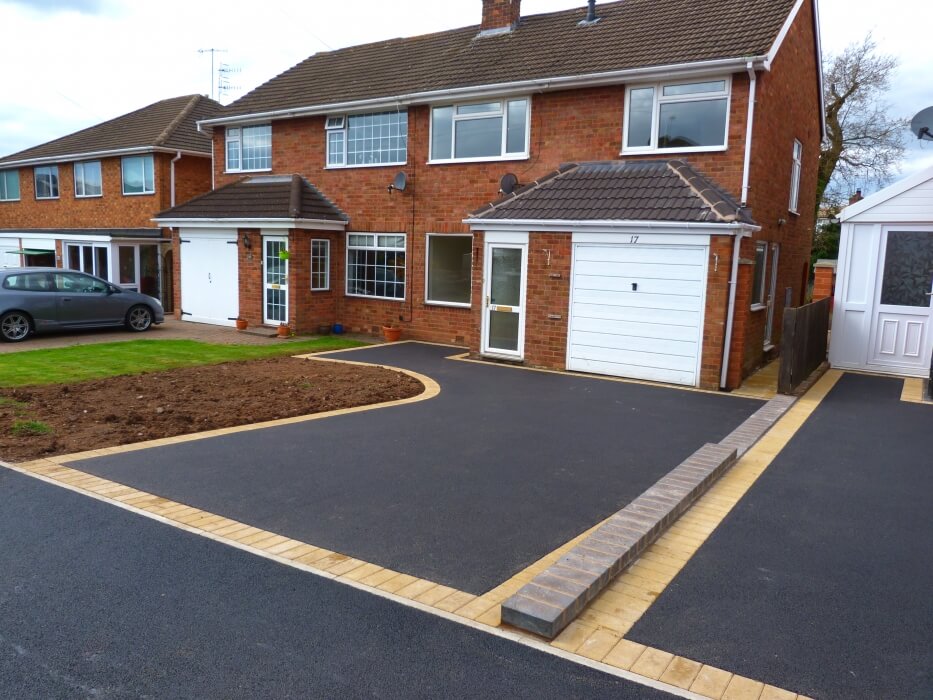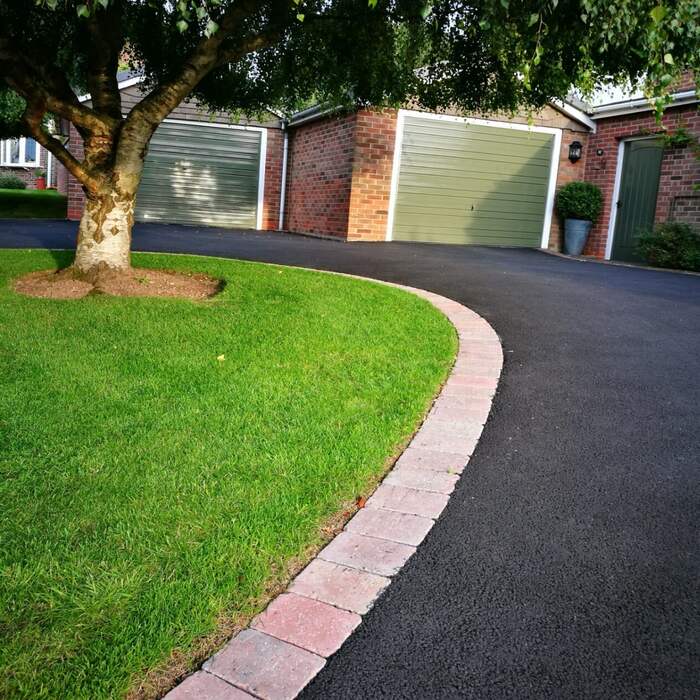 Existing driveways can even benefit from an additional course of Tarmac laid over the top of the drive. This overlaid Tarmac layer can add strength and durability to an existing driveway while also improving the looks of the property. Tarmac's strengths are in its versatility and its strength as well as its affordability.
Tarmac driveways are desirable and durable, inexpensive and long lasting. They can be used to improve the looks of any property and such is the flexibility of Tarmac driving that it can match any shape and style of property front. Decorative Tarmac edging can help to further improve the looks of the driveway and may also serve a functional purpose. Well laid Tarmac driveways can last for years, even decades, with minimal maintenance required to keep them looking great and protecting against the weather.
Tarmac Contractors of Tarmac Driveways in Mansfield, Nottinghamshire
Across all areas of Mansfield, Nottinghamshire are specialist tarmac resurfacing contractors, laying high quality bitumen and asphalt to suit everything from a domestic driveway to a heavily trafficked car park.
In recent times decorative smooth and coloured tarmac finishes that suit domestic driveways, patios and pathways have become popular – additional benefits include being quicker and often cheaper to install, easier to repair and maintain.
We offer our clients a wide range of services from household driveways to larger commercial projects. Our team is fully qualified, comprehensibly insured and provide high quality work.
If you'd like to know more about the tarmac driveways we install in Mansfield then please get in touch today. If you enter your details in the contact form above, we will be able to get back to you as soon as possible and provide you with a quote and answer all your questions.
TARMAC DRIVEWAY RESURFACING MANSFIELD
Tarmac is a suitable material for your driveway installation. It is also commonly used for highly trafficked areas such as forecourts, car parks, school playgrounds and private roads.
Dropped Kerb Specialists Mansfield are experts in installing tarmac driveways in Mansfield  with the latest quality bitumen and making sure that the preparation of the driveway is firstly clean and free from organic matter to avoid the surface from developing cracks.
Tarmac drives can last for years and years if laid correctly.